Hengki Kusuma Adi
(Gamerhenky)
L 30 G-Samurai Human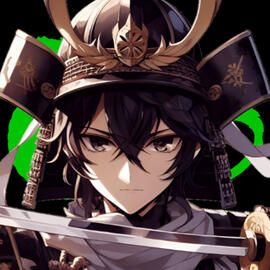 Age 22
Gender ♂
A.C.-22
Status OK
Strength 20
I.Q. 18
Piety 18
Vitality 18
Agility 19
Luck 19
YouTuber, Gamer, and sometimes Romhacker already worked on some translation projects, with so many interests (especially plays mobages and retro game emulators all-day).
Seriously though, especially harshes during real life, please send help.
* Anything else, noble sir? *
---
* Interests *
Fire Emblem (Archanea, Jugdral, Musou)

Wizardry (Mainline, Gaiden, etc.)

Role-playing Games (Final Fantasy, Classic RPG, Gridder Dungeon Crawling, Megami Tensei, etc.)

Mechas (Gundam, Front Mission, Super Robot Wars, etc.)

Magical Girls (Sailor Moon, Cardcaptor Sakura, etc.)

Tokusatsu (Kamen Rider, Ultraman, etc.)

Other Game Genres (Action, Shooting, Strategy, Musou)
* Profile Picture & Banner *
ヘンキ • クスマ • アディ
Gamerhenky
レベル 30 G-サムライ 人間
年 22
性 男
AC-22
ステタス OK
力 20
知恵 18
信仰心 18
生命力 18
素早さ 19
運の良さ 19
* ANYTHING ELSE, NOBLE SIR? *
---
* 個人的な興味 *
ファイアーエムブレム (アカネイア, ユグドラル, 無双)

ウィザードリィ (メインシリーズ, 外伝, etc.)

RPGゲーム (ファイナルファンタジー, クラシックRPG, グリッドダンジョンクロール, 女神転生, etc.)

メカ/ロボット (ガンダム, フロントミッション, スーパーロボット大戦, etc.)

魔法少女 (セーラームーン, カードカプターさくら, etc.)

特撮ヒーロー (仮面ライダー, ウルトラマン, etc.)

他のゲームジャンル (アクションゲー, STG, SLG, 無双ゲー)
* プロファイルピックター & バナーイメージ *
* Trading Post (Shop) *
If anyone is importing from Play-Asia, please consider using these referral links to support me.If you have any suggestions for links we should include, let us know on Social Medias or Discord server.
| Item Name | Date | Link |
| --- | --- | --- |
| [NS] Fire Emblem Warriors: Three Hopes | Jun 24, 2022 | Play-Asia (US) |
| [Figure] Pop-Up Parade Edelgard | Nov 30, 2022 | Play-Asia |
| [Figure] Pop-Up Parade Bernadetta | Nov 30, 2022 | Play-Asia |
| [Plush] FE3H FP09 Dimitri (S-Size) | Jun 9, 2022 | Play-Asia |
| [NS] Tokyo Mirage Sessions #FE Encore | Jan 17, 2020 | Play-Asia (US) |
| [NS] Fire Emblem: Three Houses | Jul 26, 2019 | Play-Asia (US) |
| [NS] Fire Emblem Warriors | Sep 28, 2017 | Play-Asia (US) |
| [Steam] Wizrogue: Labyrinth of Wizardry | Feb 24, 2017 | Play-Asia (GL) |
| [PS2] Wizardry: Prisoners of the Battles | Aug 3, 2006 | Play-Asia (JP) |
| [PS3] Wizardry Twin Pack | Jan 27, 2011 | Play-Asia (JP) |
| [PS2] Wizardry Summoner | Apr 21, 2005 | Play-Asia (JP) |
| [NS] SD Gundam G Generation Cross Rays [Platinum] | Mar 25, 2021 | Play-Asia (EN) |